In principle, a one-way van rental is possible. On billiger-mietwagen.de, you simply tick "Return to another location" directly in the booking screen and type in the relevant destination.
Please note that there is almost always a charge for one-way van rental.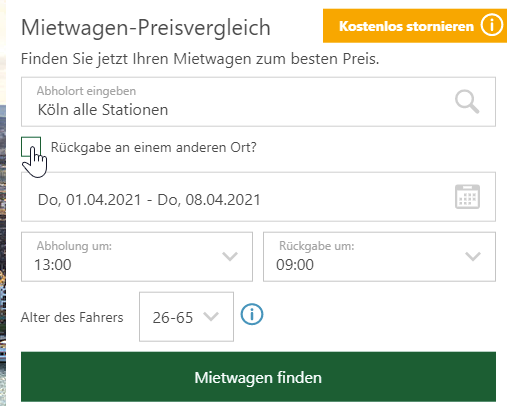 You can also book a one-way rental within a city. Once you have selected an offer, you can tick the box for Return to another location on the overview page. You can then choose between several locations of the selected rental company.
Important: Here you can only change the location within the city, not the return location.